Major Differences Between Hardwood And Engineered Wood Flooring: Advantages And Disadvantages
Views: 232 Author: Jasmine Publish Time: 2023-07-31 Origin: Site Inquire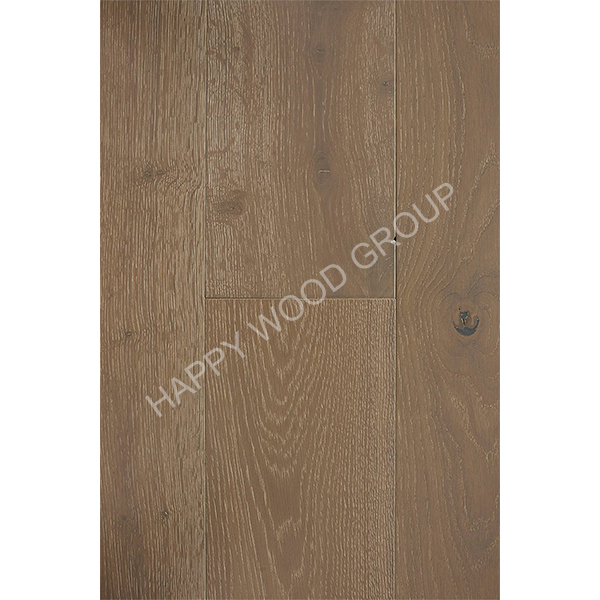 Solid wood is used to make hardwood flooring, which is one of the most common types of flooring. Typically, hardwood species like maple, oak, or walnut are used to make it. And because of its substantially longer lifespan, it may be repeatedly sanded and refinished.
Engineered wood flooring has a surface appearance that is nearly comparable to that of solid wood, but it is really built of a high-quality plywood core with a thin layer of solid wood flooring on top. Although engineered wood flooring is less expensive, it cannot be refinished to increase its lifespan. The decision is quite personal because both surfaces are utilized throughout the house and offer practically comparable benefits.
Key variations
A hardwood species is frequently used to make hardwood flooring, also known as solid wood flooring. Walnut, cherry, oak, and maple are common species. The word "solid flooring" refers to a solid piece of milled wood. Installing hardwood flooring entails nailing the wood planks to the subfloor, which is a task that calls for considerable expertise. Its solid wood construction makes it It is easy to sand and refinish it several times over its lifespan to keep its beauty.
On the outside, engineered wood flooring is designed to resemble hardwood flooring in both appearance and texture. However, its design merely employs a thin coating of hardwood to create its look, while its core is made of plywood. Engineered flooring installation is simple enough for the do-it-yourselfer and is available in interlocking or bonded planks. Although it can't be refinished as frequently as solid flooring since the top layer is only a thin veneer of hardwood, it may still endure up to 30 years or more with good upkeep.
What Type of Flooring Is Best?
Presentation and Comfort
The width of hardwood flooring boards can range from 8 inches to 12 inches. Solid flooring often has smaller gaps between the boards after installation. For further customization, it comes in both pre-finished and unfinished panels in a huge variety of colors and species.
Engineered wood flooring gives more width flexibility and resembles hardwood almost perfectly. Once installed, engineered wood flooring could be mistaken for real wood due to the veneer covering. There are fewer color and design possibilities for engineered wood flooring than for hardwood, and it is almost always offered prefinished.
Care and Maintenance
Solid hardwood is very simple to keep and clean. Most floors simply require periodic cleaning with a specialized wood cleaner to treat stains in addition to routine sweeping and vacuuming. Just refrain from cleaning wood floors with water or steam.
But since hardwood flooring can be repeatedly sanded and polished to maintain its brand-new appearance over time, it is superior for long-term upkeep.
Similar to hardwood flooring, engineered wood flooring merely has to be swept and vacuumed to keep it clean. It may be revitalized by sometimes wiping it with wood cleaner to help avoid stains.
Most engineered wood floors lack a top hardwood layer that is thick enough to be sanded and refinished over time. Before the hardwood layer wears down and the planks need to be repaired, they may be refinished once or twice.
Lifespan
The lifespan of hardwood flooring is substantially greater than that of the majority of other flooring options. With the right upkeep and care, hardwood flooring may endure for 30 to 100 years. This explains why some homes from the 1850s still have hardwood flooring.
Even though engineered wood flooring can't be refinished as frequently as solid hardwood, with the right care, it may last up to 30 years or more. One advantage of engineered wood flooring planks, particularly those put down using the click-and-lock technique, is that they may be readily changed even when the entire floor cannot be sanded and refinished.
Sizes
The dimensions of hardwood flooring boards are typically 3/4 inch thick, 2 1/4 inches broad, and 12 to 84 inches long. The designs for hardwood flooring are typically never wider than four inches; however, there are several different widths and thicknesses available.