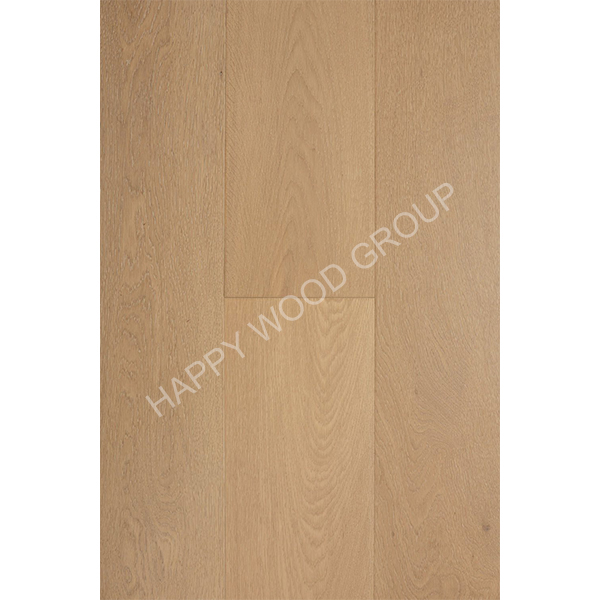 There are several possibilities for hard surface flooring, ranging from genuine white oak hardwood to durable luxury vinyl that replicates real hardwood down to the grain patterns. When there are a lot of alternatives to pick from, it may be daunting, and many questions arise. For example, what is the distinction between solid and engineered hardwood?
A solid hardwood floor is a solid piece of wood with no layers, whereas an engineered wood floor is made up of layers of both hardwood and plywood.
Hardwood flooring is an excellent way to bring classic oomph to any area! What factors should you consider while deciding between engineered and solid hardwood? Let's take a look at engineered hardwood:
Engineered hardwood structures are long-lasting and high-performing.
It is made up of many layers of wood, each oriented in a different direction. This design prevents the engineered hardwood from warping and bending in damp regions, like a hardwood floor would.
Its benefit over solid hardwood is that the design enables installation at various grade levels of the home, even below ground with the installation of a protective moisture barrier.
A hardwood veneer adds the beauty and appearance of genuine wood to an engineered surface.
Engineered hardwood is simple to care for and maintain.
Engineered Hardwood Can Be Used in What Styles?
Engineered hardwood may provide a range of styles for your home, including:
Available in today's most popular wood species, including hickory, oak, maple, and others.
Matte, semi-gloss, and high-gloss finishes are all available.
Engineered hardwood comes in a range of surface finishes to add aesthetic character to your floor, including hand-scraped for a time-worn look, distressed for a somewhat rustic appearance, and wire-brushed.
Furthermore, for homeowners in colder areas, engineered hardwood is one of the finest flooring alternatives to install over radiant heating; however, ensure that the product you've chosen is compatible with your heating system by consulting with your local flooring specialists.
Whether your style is warm minimalism or transitional modern, you may locate the perfect hardwood floor for your house. No matter where you install engineered hardwood in your house, you can be confident that it will be a gorgeous, eye-catching statement with a durable surface.
What is the thickness of engineered wood flooring?
Solid hardwood is 1/2" to 3/4" thick, whereas engineered flooring is 3/8" to 3/4" thick.
How Long Can an Engineered Wood Floor Be Expected to Last?
Engineered hardwood can last a lifetime depending on the thickness of the veneer that tops the flooring, the quality of the flooring utilized, and how well you care for your floors. All three criteria are important in deciding the lifespan of any floor in your home.
Our Floorcraft engineered hardwood improves the performance, style, and value of your house, and you may select from any design, such as sleek and smooth or rustic and scraped.
Engineered hardwood may be fitted in every area of your house, including the basement and bathrooms, thanks to revolutionary production procedures.
Because engineered hardwood is less expensive than hardwood, you can install this fantastic flooring option in several rooms.
Is Engineered Hardwood and Laminate the Same Thing?
While engineered hardwood and laminate flooring may appear similar, they are not the same.
Engineered hardwood has a solid wood top layer, whereas laminate flooring has a photographic layer covered with a wear layer that seems to be a wood surface.
Furthermore, laminate flooring is often thinner than engineered hardwood.
Is Engineered Hardwood more expensive than solid hardwood?
Engineered hardwood is often less expensive than hardwood flooring, with prices ranging from around $2.50 to $10 per square foot, whereas hardwood normally varies from approximately $4 to $12 per square foot.
Is Engineered Hardwood Easy to Scratch?
Engineered hardwood generally has a lifespan of 20 to 30 years.
They are subject to scratches since they have a top layer of hardwood, much like solid hardwood.
Look for engineered hardwood floors with a scratch-resistant top finish if scratch resistance is crucial to you. Small scratches on engineered hardwood may be fixed using a wax repair kit or rubbing alcohol and a cotton cloth.
Is Engineered Hardwood Flooring the Best Choice for Your Home?
Visit our page for more information on our high-quality, gorgeous, and dependable engineered hardwood! Please contact us for more information about engineered hardwood flooring solutions for your home or business!